TO VISIT OUR MADNESS STORE PLEASE USE THE TOP ROW OF BUTTONS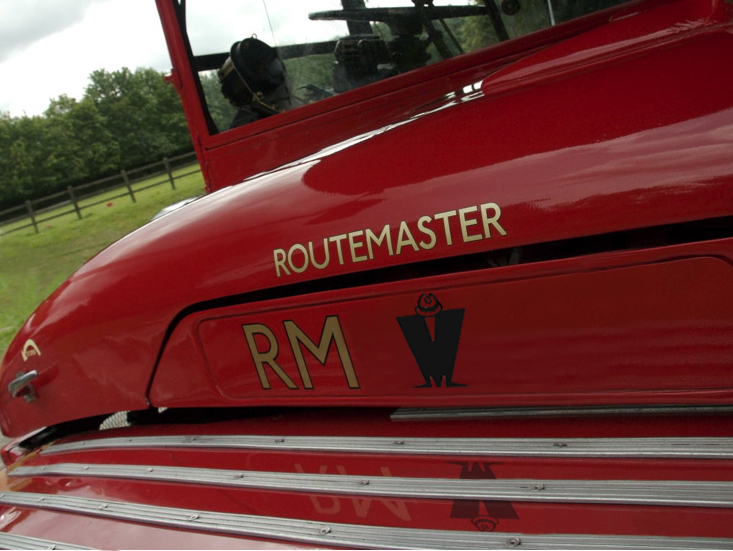 WELCOME TO THE 'RM' SECTION, A TRIBUTE PAGE TO BRITAIN'S MOST ICONIC AND CHERISHED INSTITUTIONS...
...BUT WHAT HAPPENS WHEN YOU BRING TWO BRITISH INSTITUTIONS TOGETHER?...
...TOTAL MADNESS!...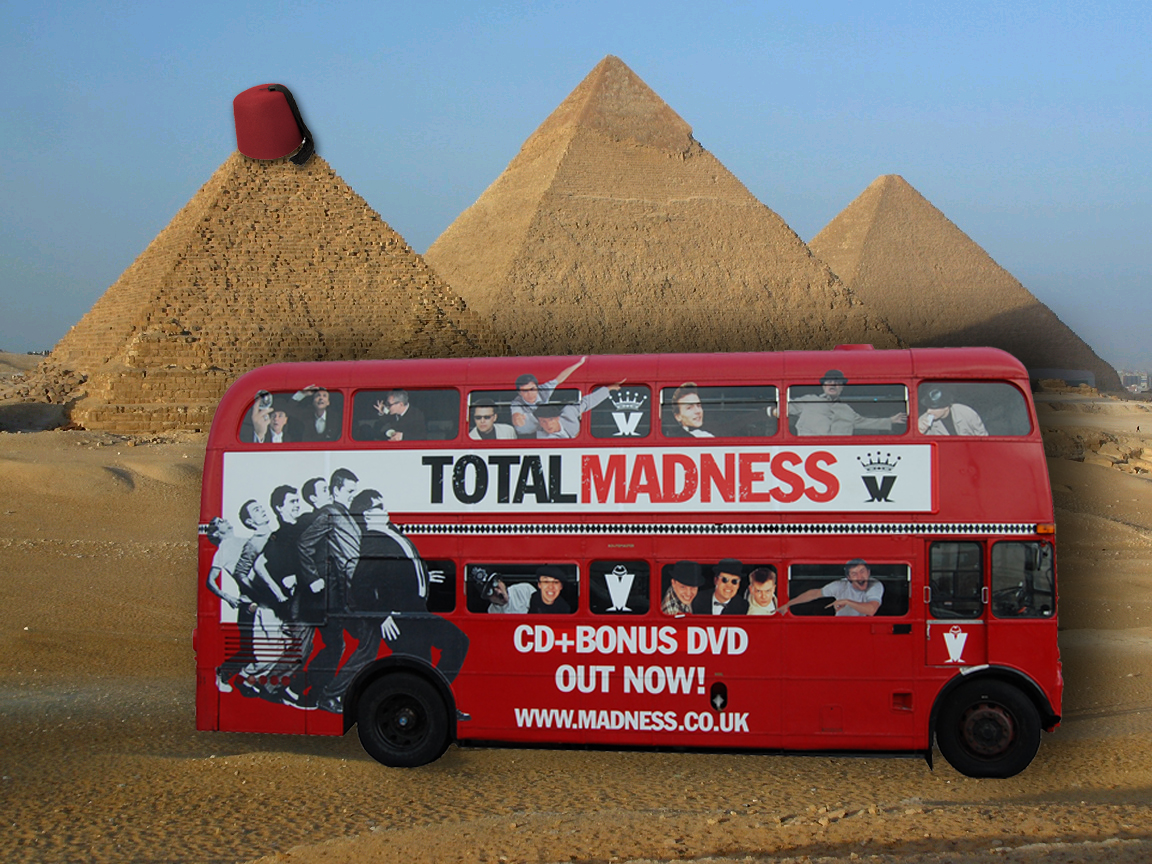 ...NIGHT BUS TO CAIRO !!!...
...YOU'VE SEEN IT ON THE CD/DVD SLEEVE NOW CATCH THE ACTUAL 'TOTAL MADNESS BUS' AT VARIOUS VENUES ON THIS DECEMBER'S MADNESS TOUR...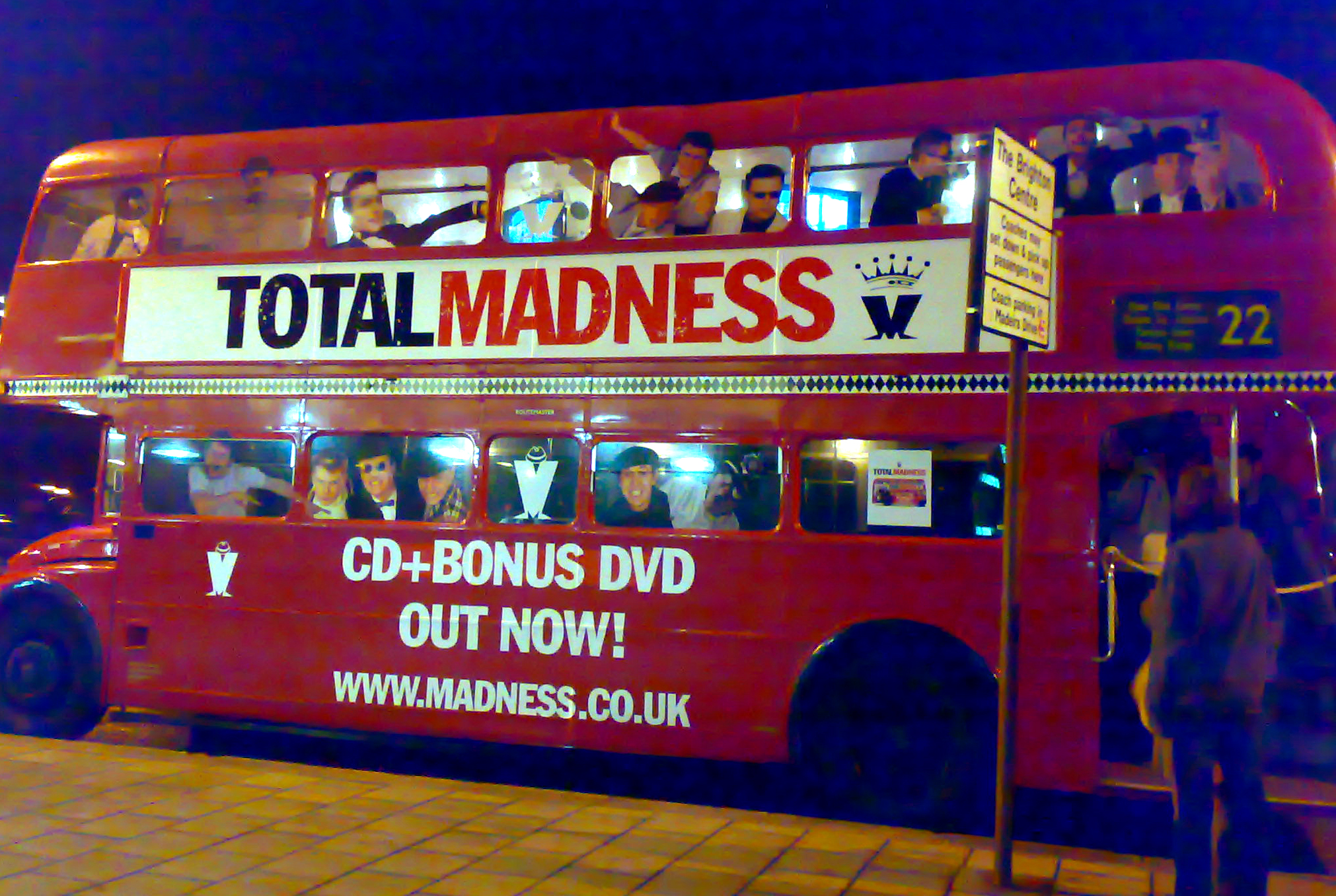 ...AT THE BRIGHTON CONFERENCE CENTRE...
...AT THE LONDON O2 ARENA...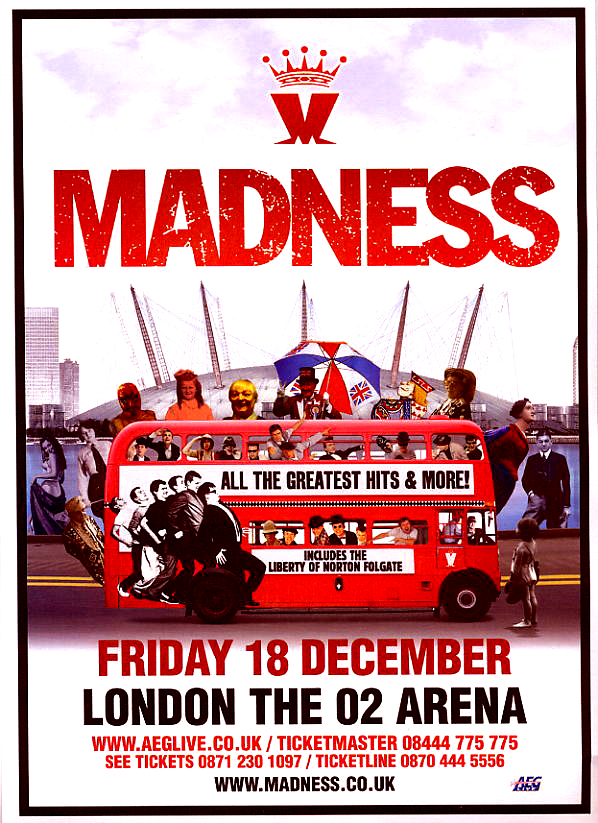 IN 2009 CHRIS & EMMA OF RETRO-MADNESS WERE ASKED TO SUBMIT A FEW DESIGNS FOR THE BAND'S 30TH ANNIVERSARY TOUR PROGRAMME.
HERE'S WHAT WE CAME UP WITH...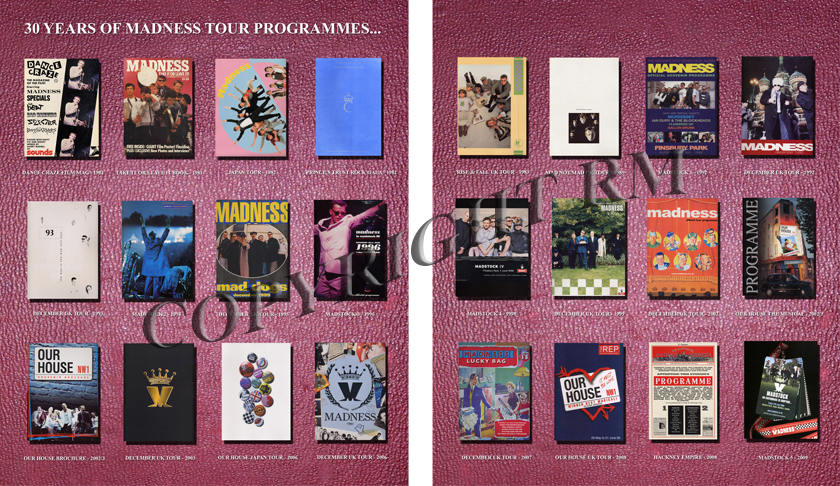 30 YEARS OF MADNESS TOUR ADVERTS...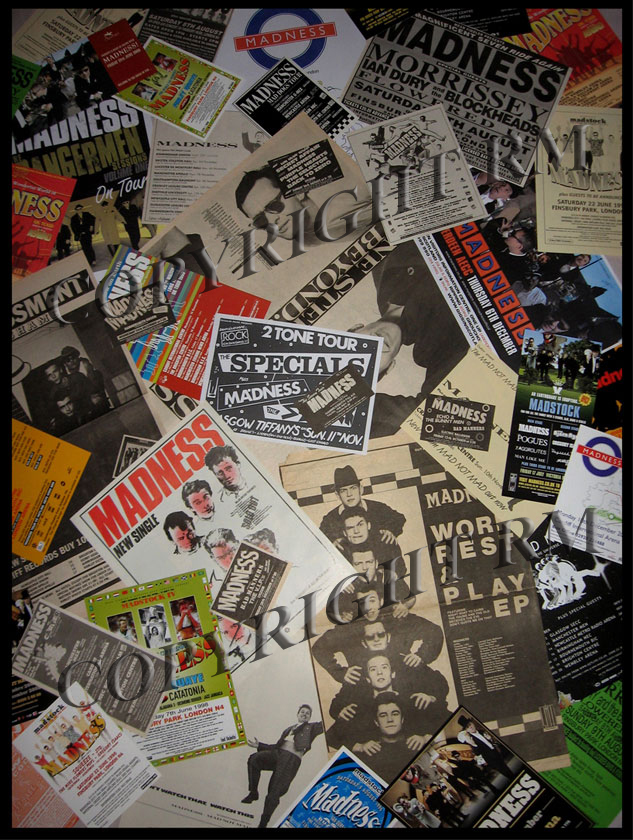 30 YEARS OF MADNESS TOUR ITINERARY BOOKLETS...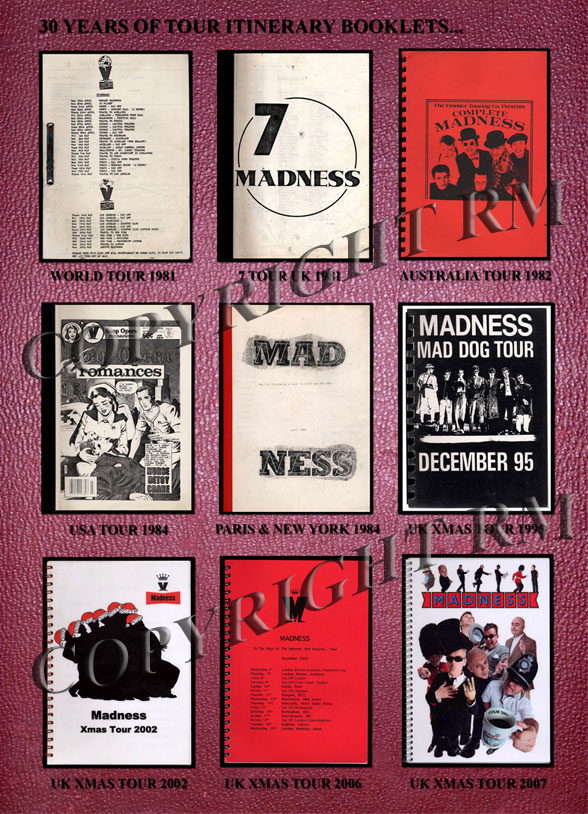 30 YEARS OF MADNESS TOUR VIP / BACKSTAGE PASSES...
MADNESS DECEMBER 2009 UK TOUR...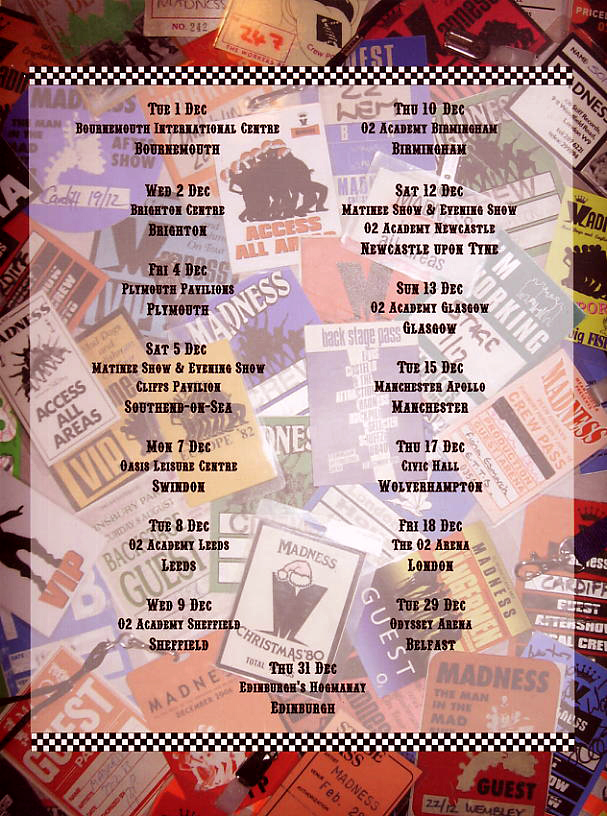 ...30 YEARS SINCE THE TWO TONE TOUR...
...TWO TONE BEACH PARTY, BRIGHTON 1979...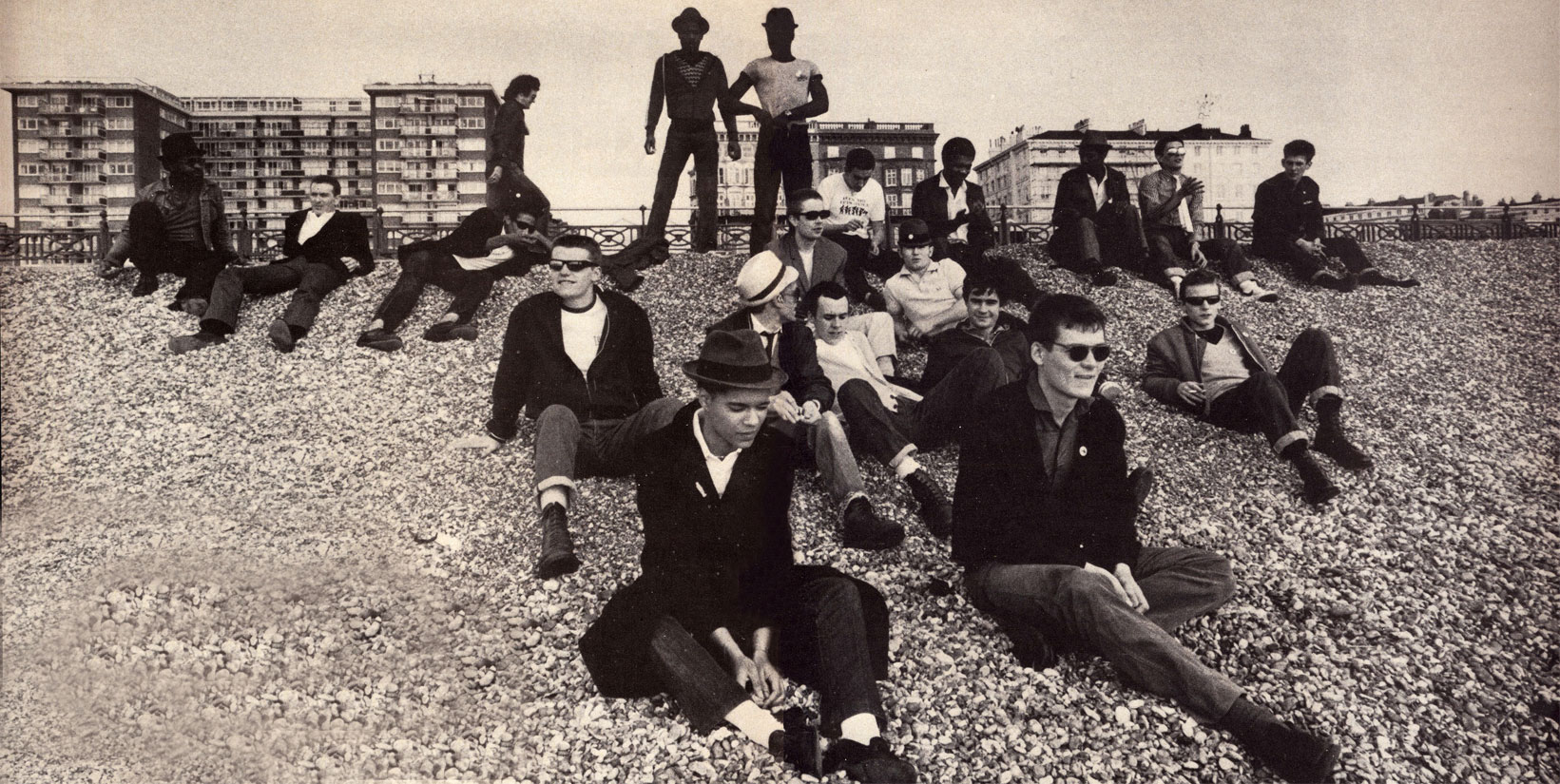 Back Row: Charley Bembridge (Selecter), Noel Davies (Selecter), Charley Anderson (Selecter), Frank Murray (walking - Specials tour manager), Trevor (standing - Specials roadie), Neville Staple (Specials), Terry Hall (Specials), Desmond Brown (Selecter), Lynval Goldring (Specials), Brad (Specials), Roddy Radiation (Specials).

Second Row: Jerry Dammers (Specials), Lee Thompson (Madness).

Third Row: Suggs (Madness), Horace Panter (Specials), Mark Bedford (Madness), Chris Foreman (Madness), Daniel Woodgate (Madness).

Front Row: Pauline Black (Selecter), Mike Barson (Madness).

Photographer - Chalkie Davies
...BRIGHTON SEAFRONT 2009/1979...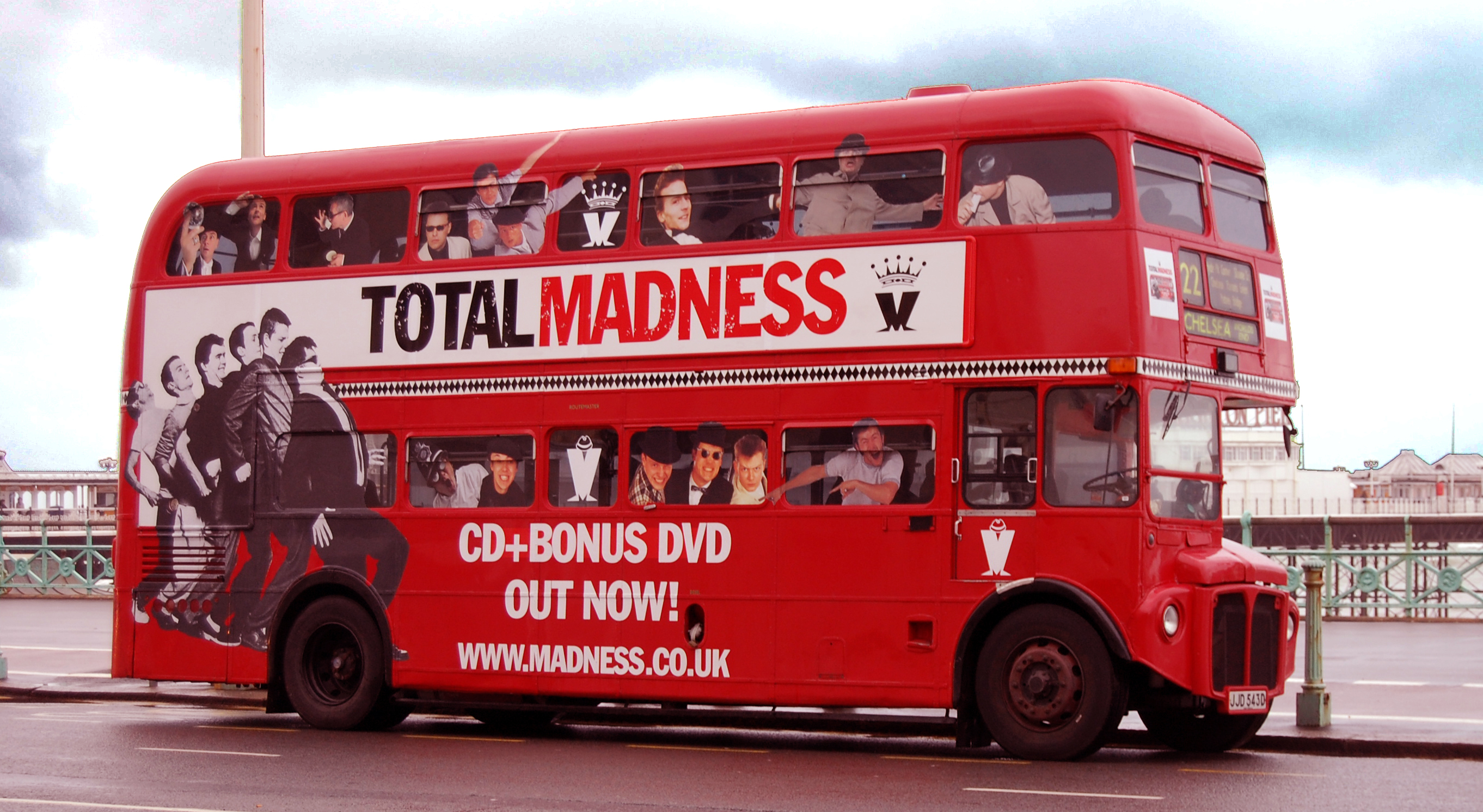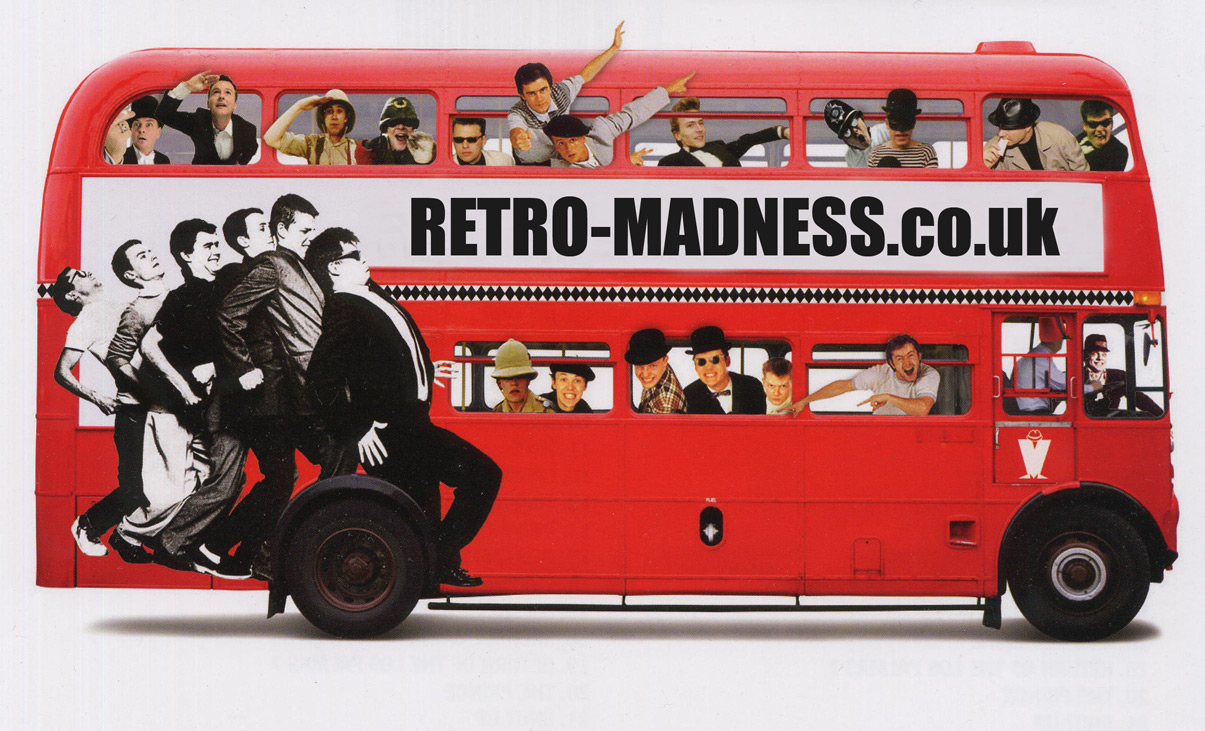 Copyright © 2013 Retro-Madness. All Rights Reserved.